Can´t wait!
The northern hemisphere is turning away from the sun, the days are getting shorter and the temperatures clearly indicate that winter is on its way. Time to start thinking about where to go on your first ski or snowboard trip.

Cruise and Ride presents a fine programme with many cool ski and snowboard trips away from the mainstream.
#FLAKENEWS
26.11.23 | Now that's what you call a perfect start to winter! The Alps have turned into a winter wonderland and are already offering fantastic snow conditions at the end of November. Another 40 cm of snow fell overnight in Laax, bringing the total snow depth to over 1 metre.

LAAX


DAYTRIP & WEEKEND



​Ski area information | Altitude: 1,100 - 3,018m | 235 kilometres of pistes
T-bar lifts: 8x | chairlifts: 10x | gondola: 11x

16.12.23 - Laax | Daytrip
16.12. - 17.12.23 - Laax | Weekend | ****Hotel Laaxerhof

Sa. | 12:00 - 14:00 Uhr | Noon-Vibes | Satellite Bar | LEBRAUNIE (Hip Hop)
Sa. | 15:45 - 17:45 Uhr | After Snow Party | Indy |
LEBRAUNIE (Hip Hop)
Sa. | optional snowboard beginners' course (4 hours | 50 € p.P.)
Vorherige
Weiter


We present you a fine line-up with lots of cool ski and snowboard trips far away from the mainstream to the best spots in the Alps. Whether skier or boarder, rookie or pro, solo or with friends - everyone is welcome at Cruise and Ride! We're all about having fun in the snow and a cool time with like-minded people: We have loved and lived this philosophy for 16 years!
In addition to our day, weekend and weekly trips in comfortable coaches (bus trips), we also offer attractive package deals (incl. ski pass and hotel) with your own transportation in your own car. (Bed & Ride)
What can you expect if you opt for a bus trip with Cruise and Ride? Before departure, our crew will hand out our stylish Cruise and Ride cotton bag with a high-quality Blue Tomato beanie or neck warmer and lots of refreshing, tasty and useful stuff from well-known brand manufacturers. During the trip, you can watch the latest snowboard and ski videos for cool tricks, chill out or treat yourself to a good night's sleep to be fit for the fun on the mountain. Fancy trying out a new snowboard? This winter we are again offering the latest test board material from the industry leader Burton at no extra charge.
In terms of music, we also differ significantly from other tour operators. At Cruise and Ride, we don't play après-ski and Ballermann hits on the bus trips and at the after-snow parties, but rather house & techno, hip-hop or indie rock. On our trips you will always find nice contacts or the right piste buddy. All true to our motto: It's more fun together! Cruise and Ride helps you to achieve new goals, improve your skills and realize your dreams. Without losing sight of the essentials - having fun!
Want to ride your own 4 wheels in the mountains? With Bed & Ride you stay in top accommodation from our partners and benefit from discounted ski passes. This not only saves you money but also time in the time-consuming search for suitable accommodation. Whether bed and breakfast or half board, budget or 4-star hotel, double room or family apartment - our website is constantly updated with attractive offers, so it's always worth taking a look!
No matter what you choose - with Cruise and Ride you will experience unforgettable moments, unique adventures and have lots of fun!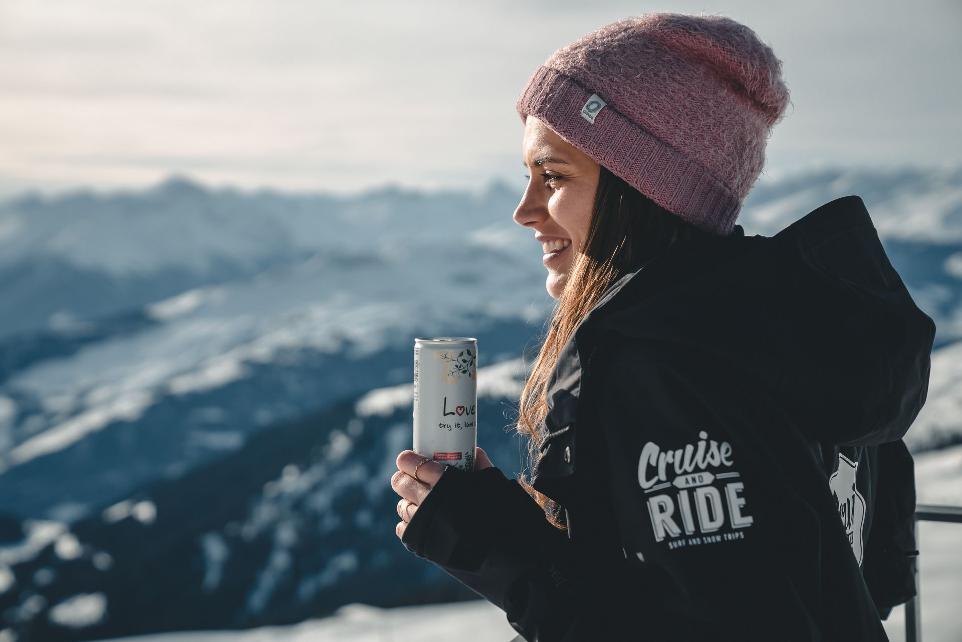 Cruise and Ride helps you to achieve new goals, improve your skills and realize your dreams. Without losing sight of the essentials - having fun!



ride, eat, sleep, repeat.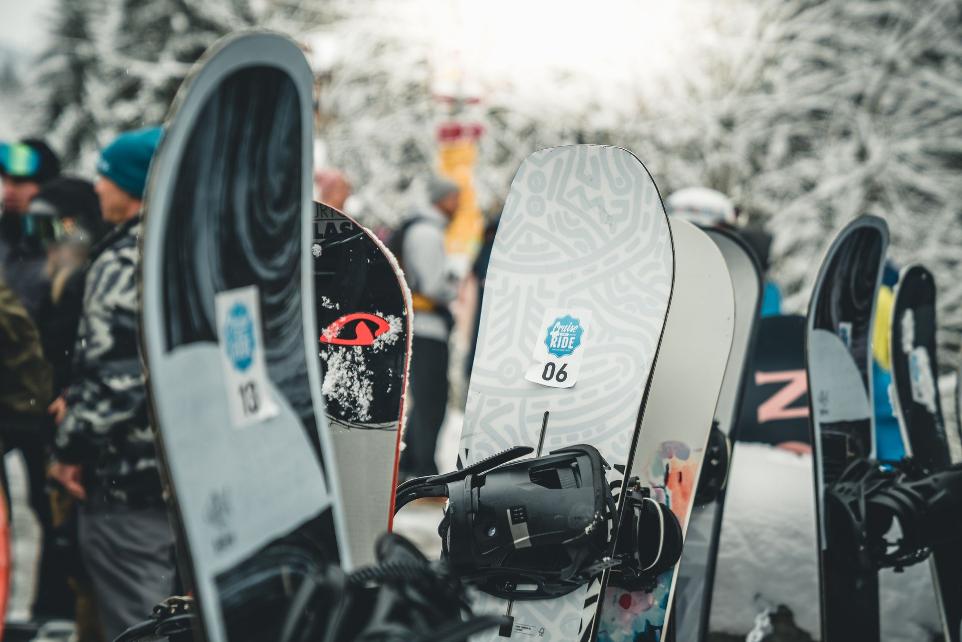 Our Partners
Carving memories, conquering mountains - our partners are the peak of cool

Keep the planet in mind!
A passion for winter sports, an action-packed lifestyle and an environmentally conscious lifestyle need not be a contradiction in terms. Our as-new coaches not only impress with their safety and comfort, they are also demonstrably the most environmentally friendly means of transportation, which is why the CO2 footprint of each participant is negligible.

Environmentally conscious travel starts with a climate-friendly journey. According to various studies, no other means of transportation has lower emissions and energy consumption than the bus. Over 100 kilometers, a bus passenger in an average-sized vehicle consumes only around 1.4 liters of diesel. The train requires over a third more fuel, while cars and planes consume more than three times as much energy for the same distance.
Sustainable mobility can not only limit the effects of climate change. It also means improved quality of life, increased road safety and lower costs. With our Cruise and Ride bus trips, you can enjoy your passion for winter sports with a clear conscience. Your ecological footprint won't be tarnished by wanderlust! By the way, a bus trip with like-minded people is also much less stressful, more sociable and simply more fun!
New are our pocket ashtrays & waste bags, which we hand out free of charge in front of the buses with the lift pass. It is also part of our DNA that everyone, both on the mountain and in the valley, disposes of all garbage properly. Our hearts bleed when we find any packaging, butts or other garbage in the ski area!

Let´s keep our playground clean!